Community News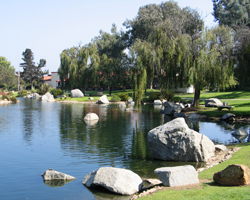 For over twenty five years, our practice has been an active part of the Poway, California area. We're proud of our community and want to share with you some of the events going on in our part of the world. Below are some links to local organizations, some of our favorite Poway and Rancho Bernardo restaurants, theatres, and just neat places to visit
You will find the latest business news at the Poway Chamber of Commerce:
www.Poway.com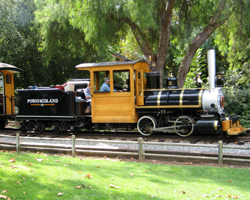 One of our favorite spots is Old Poway Park. The kids love to ride the train on the weekends, and the Hamburger Factory is always a fun lunch spot.
Lake Poway is a fun place for a picnic, a walk, or to try your hand at fishing.
If you want to visit a top rate resort when you visit Pomerado Dental, the Rancho Bernardo Inn is just a few miles away. It has tons of old world charm. Their Avant restaurant is one of the best in all of San Diego. Downstairs they have a casual bar and dining area:
www.RanchoBernardoInn.com
Are your young kids ready for soccer? Ours have had a great time at the North County Soccer Park. It is a great first step into team sports:
www.NCSPSoccer.com
Two of our favorite local restaurants are The Brigantine on Poway Road and Villa Capri for delicious Italian food.